SOLOSEC is generally well-tolerated and delivers a complete course of therapy with one oral dose1
In pivotal trials for the treatment of BV, side effects were mild or moderate in intensity and nonserious.2,3


* 29% of patients on SOLOSEC experienced side effects in pivotal trials.
SOLOSEC has no pregnancy restrictions1
Available data on pregnancy are limited to animal studies.1
Metronidazole and tinidazole are contraindicated in the first trimester of pregnancy.4,5
Pregnant women with untreated or inadequately treated BV are at increased risk for complications, including to the infant.6,7
Pregnant women with untreated or inadequately treated BV are at increased risk for complications, including to the infant.6,7
SEE BV MANAGEMENT CHALLENGES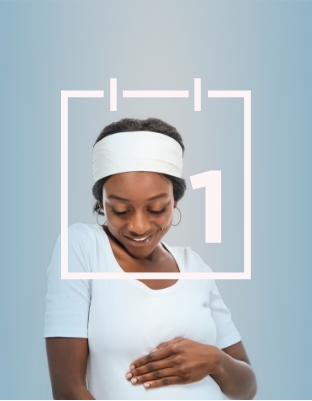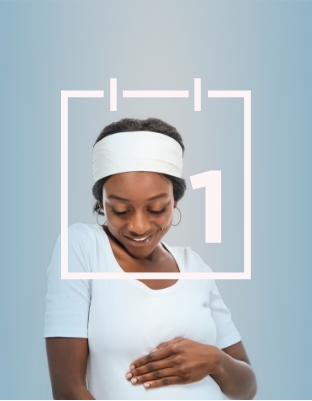 References:
1. SOLOSEC [prescribing information]. Baltimore, MD: Lupin Pharmaceuticals, Inc; 2022. 2. Muzny CA, Schwebke JR, Nyirjesy P, et al. Efficacy and Safety of Single Oral Dosing of Secnidazole for Trichomoniasis in Women: Results of a Phase 3, Randomized, Double-Blind, Placebo-Controlled, Delayed-Treatment Study. Clin Infect Dis 2021. 3. Hillier SL, Nyirjesy P, Waldbaum AS, et al. Secnidazole treatment of bacterial vaginosis: a randomized controlled trial. Obstet Gynecol 2017;130(2):379-386. 4. Schwebke JR, Morgan FG Jr, Koltun W, Nyirjesy P. A phase-3, double-blind, placebo-controlled study of the effectiveness and safety of single oral doses of secnidazole 2 g for the treatment of women with bacterial vaginosis [published correction appears in Am J Obstet Gynecol 2018;219(1):110]. Am J Obstet Gynecol 2017;217(6):678.e1-678.e9. 5. Flagyl [prescribing information]. New York, NY: Pfizer; 2021. 6. Tinidazole Tablets [prescribing information]. Buffalo Grove, IL: G.D. PACK Pharmaceuticals, LLC; 2018.
Indication
SOLOSEC® (secnidazole) 2 g oral granules is an antimicrobial agent indicated for the treatment of bacterial vaginosis in female patients 12 years of age and older and trichomoniasis in patients 12 years of age and older. Since trichomoniasis is a sexually transmitted disease, treat sexual partners of infected patients with the same dose and at the same time to prevent reinfection.
Dosage and Administration
SOLOSEC is a single-dose therapy for oral use. The entire contents of SOLOSEC packet should be sprinkled onto applesauce, yogurt or pudding and consumed once within 30 minutes without chewing or crunching the granules. SOLOSEC is not intended to be dissolved in any liquid. Avoid consumption of alcoholic beverages and preparations containing ethanol or propylene glycol during treatment with SOLOSEC and for at least 2 days after completing therapy.
Important Safety Information
SOLOSEC is contraindicated in patients with a history of hypersensitivity to secnidazole or other nitroimidazole derivatives and in patients with Cockayne syndrome.

Vulvovaginal candidiasis may develop with SOLOSEC and require treatment with an antifungal agent.

Potential risk of carcinogenicity is unknown and has not been studied in patients. Carcinogenicity has been seen in rodents chronically treated with nitroimidazole derivatives, which are structurally related to secnidazole. Chronic use should be avoided.

Breastfeeding is not recommended. Patients should discontinue breastfeeding for 96 hours after administration of SOLOSEC.

Most common adverse reactions observed in clinical trials (incidence ≥2%) were vulvovaginal candidiasis, headache, nausea, dysgeusia, vomiting, diarrhea, abdominal pain, and vulvovaginal pruritus.

In patients with Cockayne syndrome, after initiation of systemic use of metronidazole, another nitroimidazole agent, cases of severe irreversible hepatotoxicity/acute liver failure (including cases of fatal outcomes) have been reported.
You are encouraged to report negative side effects of prescription drugs to the FDA. Visit www.fda.gov/medwatch, or call 1-800-FDA-1088. You may also contact Lupin Pharmaceuticals, Inc. at 1-844-SOLOSEC (1-844-765-6732).
Click here for full Prescribing Information.